Are you interested in a truck driving job with the Western Line Haul division of TransX Group of Companies? Start by contacting one of our recruiters below or apply online. If you require assistance with your application, you may also chat with a TransX representative by using the chat function to the right.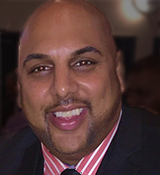 Ray Dial
British Columbia Recruiter
With 8 years in recruiting in many different industries, I enjoy assisting people every day with their job search. If you're looking for the next step in your career or a brand new opportunity I want to speak with you. TransX is North America's transportation service provider (and Canada's largest private transportation company). I spend my days finding, recruiting and hiring the best drivers out there to help transform their careers. When I am not working I enjoy spending time with my family, cooking, and playing many different sports with my son. Speak to me today to see how I can help make a difference in your career.
25 Capilano Way, New Westminster, BC V3L 5G3
Toll Free: 877-914-0001 | Direct: 604-529-2093 |
This email address is being protected from spambots. You need JavaScript enabled to view it.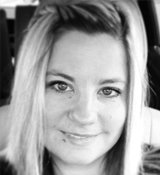 Randi Falkenberg
Alberta Recruiter
With over 6 years of experience recruiting drivers, I absolutely love the people I meet. I think everyone needs to know there is great potential and unlimited opportunities working here at the TransX Group of Companies. When I'm not working, I enjoy playing baseball, skiing, and riding my ATV.
4949 Barlow Trail S.E., Calgary, Alberta T2B 3B5
Toll Free: 877.271.7603 | Direct: 587.897.5188 |
This email address is being protected from spambots. You need JavaScript enabled to view it.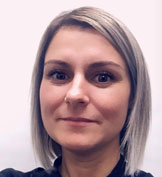 Clarisse Evertoski
Manitoba Recruiter
I've been working in the trucking industry for almost a decade, including working with fuel, safety and most recently in the recruiting department. Working with TransX recruiting in a support role has helped me to understand what drivers are looking for in a career, and I enjoy helping them find that here at TransX. Now that I am a recruiter, let me help you find a lane that suits your life and lifestyle.
2595 Inkster Blvd., Winnipeg, Manitoba R3C 2E6
Toll Free: 877.787.2679 | Direct: 204.697.6918 |
This email address is being protected from spambots. You need JavaScript enabled to view it.