Are you interested in a truck driving job with the Western Line Haul division of TransX Group of Companies? Start by contacting one of our recruiters below or apply online. If you require assistance with your application, you may also chat with a TransX representative by using the chat function to the right.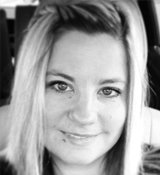 Randi Falkenberg
Recruiter
With over 6 years of experience recruiting drivers, I absolutely love the people I meet. I think everyone needs to know there is great potential and unlimited opportunities working here at the TransX Group of Companies. When I'm not working, I enjoy playing baseball, skiing, and riding my ATV.
4949 Barlow Trail S.E., Calgary, Alberta T2B 3B5
Toll Free: 877.787.2679 | Direct: 587.897.5188 |
This email address is being protected from spambots. You need JavaScript enabled to view it.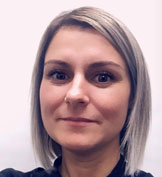 Clarisse Evertoski
Recruiter
I've been working in the trucking industry for almost a decade, including working with fuel, safety and most recently in the recruiting department. Working with TransX recruiting in a support role has helped me to understand what drivers are looking for in a career, and I enjoy helping them find that here at TransX. Now that I am a recruiter, let me help you find a lane that suits your life and lifestyle.
2595 Inkster Blvd., Winnipeg, Manitoba R3C 2E6
Toll Free: 877.787.2679 | Direct: 204.697.6918 |
This email address is being protected from spambots. You need JavaScript enabled to view it.
Canadian Recruiting Manager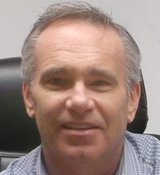 Howard Sired
Recruiting Manager
With over 25 years of experience recruiting drivers, I enjoy assisting drivers with finding the role and position they are passionate about. Working here at TransX Group of Companies provides unlimited opportunities to hard working, safe, and professional drivers. When I'm not working, I'm an avid sports enthusiast. I also enjoy coaching my kids in football, hockey, and basketball.
2595 Inkster Blvd. Winnipeg, Manitoba R3C 2E6
Toll Free: 877.787.2679 | Direct: 204.293.6113 |
This email address is being protected from spambots. You need JavaScript enabled to view it.