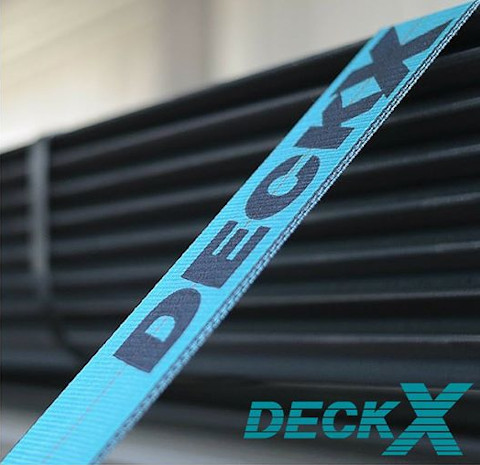 DeckX is a divison of the TransX Group of Companies established in 1996 to offer open deck services to customers domestically and internationally. 25 years later, we have maintained an excellent reputation as a leading provider of open deck services for the railroad, locomotive, steel, agricultural, oil and gas, construction, aerospace, and mining industries, and including many other specialty manufacturing sectors within North America. Today, our fleet encompasses approximately 110 trucks and is operated by some of the safest and best flat deck transportation professionals in the industry.
Here at DeckX, each driver is our most important business partner. Our courteous, friendly and experienced fleet managers will work with you to carefully plan your trips to enable you to maximize your earnings while on the road. DeckX is not a forced dispatch environment. We are committed to our drivers' well-being, and maintain a true open-door policy. You can book time off with just a few days notice. There are no policies surrounding minimum days off. Your home time is guaranteed. We plan your tour in order for you to reset your hours of service at home, not on the road.
Safety is the #1 priority at DeckX. Our drivers will never be asked to load, secure, or tarp a load that is deemed unsafe to do so. Our drivers know that they can call any one of us if they encounter unsafe working conditions. We will immediately correct any situation deemed unsafe.
Operating with a philosophy of continual improvement, we strongly encourage you to suggest new ideas that help make improvements to our policies and practices. Encouraging these behaviors has led to a more productive work environment, and resulted in a knowledgeable team of professionals all dedicated to the satisfaction of our customers' needs.
Chose from 2 Geographical Divisions
The DeckX fleets are divided over two geographically distinct divisions. The decision of what fleet to join depends on your home location, your work/life balance needs, and the areas that you prefer to run in. These divisions allow for more flexible away-from-home schedule that suits both your family needs and the demanding nature of the profession.
DeckX Western Division - Edmonton, Alberta:  This division of DeckX accommodates drivers that reside in Western Canada.  Drivers in this fleet operate within British Columbia, Alberta, Manitoba, along with runs to eastern Canada if you prefer. You are not required to run south if year are based in the western fleet. For more information about working in this Division, please call, text, or email Mike Wallewein, Director of Operations. Mike can be reached at (780) 915-1100, or email This email address is being protected from spambots. You need JavaScript enabled to view it..
DeckX Line Haul Division - Winnipeg, Manitoba:  This division of DeckX accommodates drivers that reside in Manitoba, Saskatchewan, Alberta, BC and Ontario. Drivers in this fleet operate most lanes throughout North America. Self owned trailers are welcome in the Line Haul division. For more information about Deckx Linehaul, please call, text, or email Brent Halwachs, Director of Operations. Brent can be reached at (204) 794-8727, or email This email address is being protected from spambots. You need JavaScript enabled to view it.
Why Work for DeckX
Deckx offers very competitive pay packages to both company drivers and owner operators. As a company driver you can expect to earn an average of $77,000.00 per year driving 10,000 miles per month. Owner operators who maintain a fuel consumption average of 6 miles per gallon and maintain effective fuel purchase practices will earn $1.25 per mile net to the truck. This equates to $12,500 plus per month take home. We also offer,
Extended health benefits
Scholarship program
Years of safety recognition and awards
Driver of the month awards
Years of Service bonus for company drivers
RRSP contributions for long term owner operators
Paid WCB premiums
Passed inspection bonus
Valid FAST card bonus
Paid orientation
Sign on bonus
Referral bonus
If trucking is Your Life, then start driving your career forward by connecting with one of our Directors or apply online here.