Are you interested in a truck driving job with DeckX and the TransX Group of Companies? Start by contacting one of our recruiters below or apply online. If you require assistance with your application, you may also chat with a TransX representative by using the chat function to the right.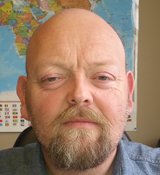 Richard Jones
West Division Recruiter
I'm your recruiter for routes throughout Western Canada and North Western USA. With 34 years of experience recruiting drivers I love the positive impact I get to make with the interesting people I meet. The management team here is very approachable and receptive. Our dispatch teams will actually listen to your concerns and work with you to find solutions. When I'm not working I enjoy motorcycling, socializing, and playing rugby - a game played by real men.
Toll Free: 877.616.1799 | Mobile: 780.616.1799 | This email address is being protected from spambots. You need JavaScript enabled to view it.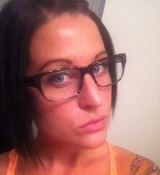 Andrea Dawson
Driver Recruiter and Development Manager
With over 7 years of experience recruiting Drivers, I love getting to know the dynamic people and matching them into long lasting and satisfying careers. The DeckX Team is a tight knit Group; we will know your name and listen to your needs. When I am not working I enjoy spending time with my dogs, cooking, and practicing yoga.
Toll Free: 877.558.9444 | Mobile: 204.794.9072 |
This email address is being protected from spambots. You need JavaScript enabled to view it.
Contact DeckX Recruitment
P: 1-877-558-9444
E: This email address is being protected from spambots. You need JavaScript enabled to view it.