Are you interested in a truck driving job with the TransX Group of Companies? Start by contacting one of our recruiters below or apply online. If you require assistance with your application, you may also chat with a TransX representative by using the chat function to the right.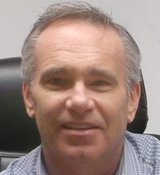 Howard Sired
Western Recruiter
With over 25 years of experience recruiting drivers, I enjoy assisting drivers with finding the role and position they are passionate about. Working here at TransX Group of Companies provides unlimited opportunities to hard working, safe, and professional drivers. When I'm not working, I really enjoy golfing and travelling with my family.
2595 Inkster Blvd. Winnipeg, Manitoba R3C 2E6
Phone: 204-631-4093 |
This email address is being protected from spambots. You need JavaScript enabled to view it.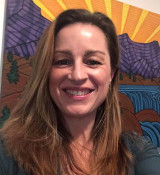 Suzanne Rhodes
Senior Recruiting Manager
I am in the business of helping people get hired! AT TransX, the focus is Driver Recruitment which involves hiring Professional Class One Drivers in a variety of capacities. I have over 14 years combined Manufacturing and Transportation experience, with the past 6 years focused on Driver Recruitment and Development. When I am not working, I like to cycle, read, spend time with family and friends and my cat, and enjoy doing small house repairs.
Phone: 204-631-4066 |
This email address is being protected from spambots. You need JavaScript enabled to view it.
Driver Recruiting Administrator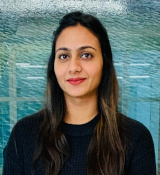 Navjot Kaur
Driver Recruiting Administrator
I am Navjot, and I'm a Recruiting admin with TransX. I assist new hires with their applications and documentation. My duties include coordinating driver orientation, onboarding and assisting with the hiring process to ensure it goes smoothly. I'm glad to be a part of the TransX Recruitment Team. I enjoy working outdoors, hiking and travelling when I'm not working. I also enjoy music and shopping.
Phone: 204-631-4160 |
This email address is being protected from spambots. You need JavaScript enabled to view it.
Driver Recruitment Specialist (ON/QC)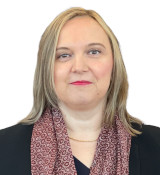 Sabina Strahija
Driver Recruitment Specialist (ON/QC)
I have over eight years of Recruiting experience, with the last three years in Transportation. I often joke that I am not only recruiting drivers, but I also live with one. I understand the work-life balance that drivers need as I am living it. Drivers are the essential force in Transportation, and I feel honoured that I can help them find the best position that fits their needs. In my spare time, I like to spend time with my family, reading books and having fun with my friends.
Phone: 519-400-9623 |
This email address is being protected from spambots. You need JavaScript enabled to view it.
Return to Our TransX Recruiters Page >